5 Ways Internal Audits Promote Business Improvement
One of the key benefits of ISO Management System Standards is continual improvement. The Standards require a business to continually assess the suitability, currency and effectiveness of its policies, processes, and entire Management System. This blog explains why regular and effective Management System Internal Audits are an important tool for business improvement.
You may already be aware that regular Internal Audits are a requirement when a business is certified to an ISO Management System Standard, but this blog will walk you through why an Internal Audit is also an essential tool for achieving business excellence via a continual improvement approach. First, let's make sure we're on the same page, and have a clear definition of what an Internal Audit is.
What is an Internal Audit?
An Internal Audit, also referred to as a first party audit, is a systematic and documented review of an organisation's own processes. It will assess the effectiveness of the business processes, including internal controls, risk management, and governance. An Internal Audit is usually conducted by someone within the organisation who's trained and competent to do so, or alternatively, a business may choose to engage an expert external consultant to conduct their internal audits.
In the context of ISO Management Systems, Internal Audits are a requirement to achieve and maintain Certification, and will be conducted against the requirements of the chosen ISO Standards as well as against the organisation's own processes.
However, even organisations that aren't interested in the certification journey can benefit from effective Internal Audits. Continual improvement is vital for a business to survive and remain competitive in today's ever-changing business climate. A business that is continually enhancing its operations and processes can achieve a competitive edge and grow, and Internal Audits will reveal areas for improvement and facilitate continual improvement, which we'll explain in detail below.
How can Internal Audits work as a tool for Continual Improvement?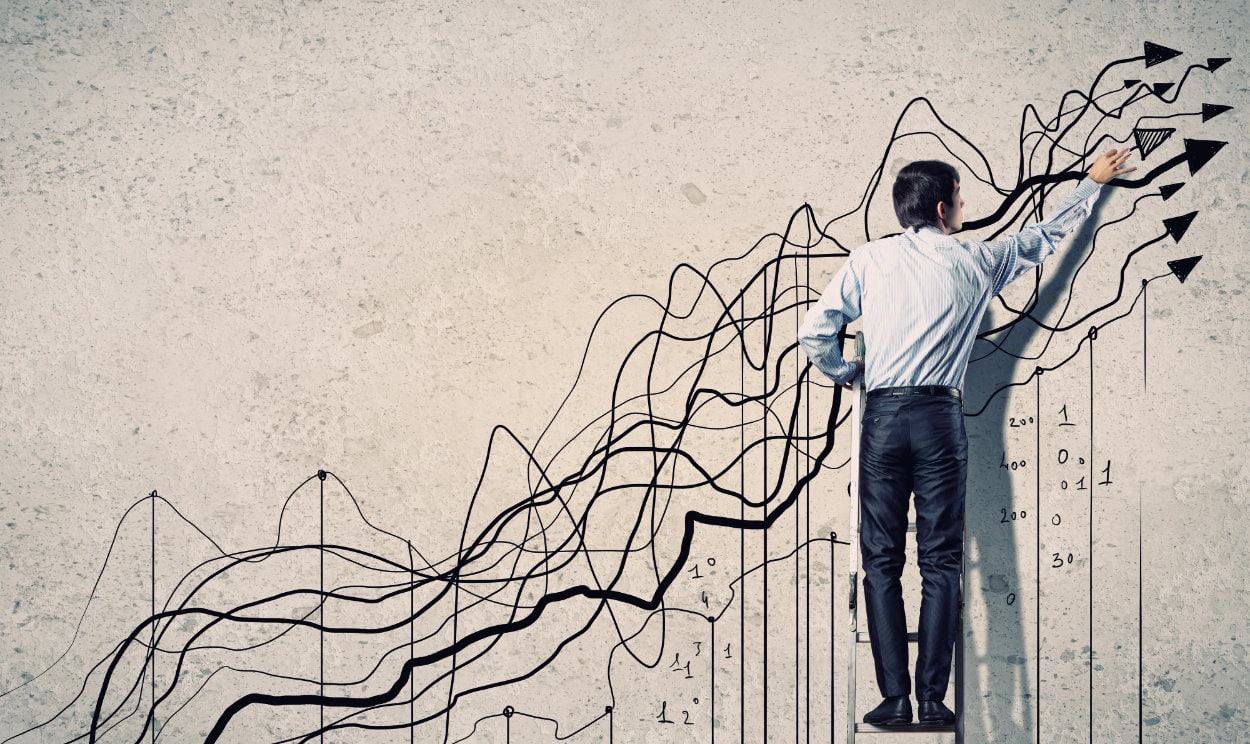 According to ISO 9000:2015 Quality management systems – Fundamentals and vocabulary, Continual Improvement is defined as "recurring activity to enhance performance". Although it seems straightforward, continual improvement can be challenging to achieve for a number of reasons. It could be because you're not sure which processes to prioritise, or you may have ill-suited process management tools. Using a risk-based Internal Audit framework that supports continual improvement will help a business understand priorities and have a structured plan to identify gaps and promote well-guided change and upgrades.
The Plan-Do-Check-Act (PDCA) cycle drives continual improvement within an organisation, and is the core operating principle of the ISO Management System Standards. Internal Audits fit into this cycle as a primary ongoing "Check" mechanism to identify opportunities for improvement to "Act" upon. This never-ending cycle and ongoing "Checks" through Internal Audits facilitate continual improvement, and boost productivity and efficiency.
To explain further, Internal Audits can promote improvement by helping organisations:
1. Gain objective insights into the business
An Internal Audit is an evidence-based, unbiased review of the business operations. Ideally, it should be performed by someone who is not directly involved in the areas/processes being audited. If the business doesn't have the resources to engage an independent internal auditor, an option is to cross-train employees from one department to audit another, to avoid conflict of interests in the auditing process. This provides an unbiased view of the business operations and a fresh perspective on its activities, bringing insights into its culture, policies and procedures with new opportunities for improvement.
2. Improve process currency and operational efficiency
Planned Internal Audits help promote regular revision of policies and processes, which is an essential part of continuous improvement for an organisation. Reviewing these things periodically will ensure that all business practices are up to date, and also reflect the current operations of the business.
Regular review of processes will also help identify any operational gaps. Remedying these gaps will subsequently benefit the business with improved operational efficiency, and reduced re-work due to clarity and accuracy.
3. Evaluate risks and protect assets
The ISO Management System Standards recommend the Internal Audits take a risk-based approach. This means that the Internal Audits will be planned and conducted following this principle in order to focus on and prioritise the areas of the business that need more attention. This facilitates regular review of higher risk areas of the business to catch any issues and implement remediation plans before minor issues become bigger problems.
4. Win Stakeholder Trust
Internal Audits will check if the business operates to the requirements of applicable standards, industry requirements and regulations, helping to address any gaps in compliance. This also impacts the business reputation, as it's a statement of how efficiently and effectively it operates, helping gain stakeholders trust. From a business improvement perspective, maintaining clients, partners, and attracting new prospects is critical for the growth of any organisation.
5. Allocate time for business improvement
We are all very busy, and over time, we get comfortable with the way we do things on a day-to-day basis. Sometimes it's difficult to step back and really look at what's in place, to see if things can be done differently or better. This is where the Internal Audit comes into play.
By including regularly scheduled Internal Audits into your business, the management team is held accountable for conducting regular and objective assessments of the business management systems, including its policies, processes and procedures. If it wasn't for regular Internal Audits, required updates and improvements could be easily missed in the day-to-day operations. The Internal Audit is a good "push" for businesses to take some time and review the existing management system within a structured framework.
As businesses are constantly looking for ways to improve, being a certified competent Internal Auditor can expand your professional options – not only to perform them within your current role but also to pursue an independent career.
Our Management System Internal Auditor Training is a practical eLearning course that teaches how to conduct effective Internal Audits of the main ISO Management System Standards in accordance with ISO 19011:2018. With our course, you can achieve three levels of internationally recognised certificates, giving you the skills and tools you will need to perform effective Internal Audits.
It's also important to remind you that conducting Internal Audits of the Management System is a requirement to achieve and maintain certification to an ISO Management System Standard. From a business perspective, you can benefit from qualifying your team to conduct these Internal Audits.
Andressa manages the day-to-day operations of ISO Certification Experts and ICExperts Academy. She holds an MBA in Project Management and has more than 10 years' experience in customer service and project management across different industries. She's also passionate about sustainability and the environment.
All information on this blog site is for informational purposes only. As this information is based on our professional experience, opinion, and knowledge, we make no representations as to the suitability of this information for your individual business circumstances. Especiality Pty Ltd trading as ICExperts Academy and all related businesses and brands will not be liable for any errors, omissions, legal disputes or any damage arising from its display or use. All information is provided as is, with no warranties and confers no rights.
We will not be responsible for any material that is found at the end of links that we may post on this blog site. The advice, ideas, and strategies should never be used without first assessing your own personal business situation or seeking professional and/or legal advice. Information may also change from time to time to suit industry and business needs, requirements and trends.
Andressa manages the day-to-day operations of ISO Certification Experts and ICExperts Academy. She holds an MBA in Project Management and has more than 10 years' experience in customer service and project management across different industries. She's also passionate about sustainability and the environment.