What is ISO 14001:2015? Understand the Environmental Standard
Get your questions about ISO 14001:2015 answered as you learn about the benefits, its family of standards, and the main clauses of this ISO Management System Standard, which is crucial for businesses in today's climate conscious society.
Lately, consumers are looking for more than a transactional relationship with businesses, and are increasingly demanding that businesses take action and do their part to reduce their environmental footprint. In a survey conducted by Deloitte, almost 40% of participants said they would stop buying from a company whose products or services negatively impacted the environment. Businesses that fail to respond to these expectations and motivations will eventually feel the effect on their bottom lines.
Climate change is both a critical challenge and critical opportunity for businesses. Profit and Government incentives, as well as executives' increasing fears about climate change's potential negative effect on businesses are giving organisations plenty of reasons to join in on taking action.
But even then, it can be challenging to know where to start implementing change within the business. This is where ISO 14001:2015, the international Environmental Management System standard, is able to support organisations with managing their environmental impacts, responsibilities and initiatives in a systematic manner.
What is 14001:2015?
The ISO 14001:2015 Environmental Management System standard is an internationally-recognised documented framework for better management control, with the goal of reducing the business' environmental impacts, and compliance with environmental regulatory requirements.
ISO 14001:2015 helps organisations achieve the intended outcomes of its Environmental Management System, which provides value for the environment, the organisation itself and interested parties. The intended outcomes of an Environmental Management System include:
Enhancement of environmental performance

Fulfilment of compliance obligations

Achievement of environmental objectives
You might have heard people saying "ISO 14001" only. However, technically speaking, the ISO Standards should always include their version year (2015 for ISO 14001), to make sure it correctly refers to the latest published standard version.
The ISO Environmental Management System standard, as well as the other ISO Standards we've covered in previous blogs (ISO 9001:2015, ISO 45001:2018, and ISO 27001:2013), is flexible and can be implemented by any organisation, regardless of size, industry and nature, and applies to the environmental aspects of its activities, products and services that the organisation determines it can either control or influence through its activities.
What are the business benefits of ISO 14001:2015?
Environmental awareness is essential for all businesses, as we are a part of a society that is becoming increasingly conscious of the impact we have on the environment. Implementing an Environmental Management System can achieve numerous business benefits, which include:
Competitive advantage to set businesses apart from competitors to win more work

Stakeholder confidence where certification requirements demonstrate an innovative and forward-thinking approach to customers, and that environmental regulatory requirements are being met and continually monitored

Improved business sustainability with greater operational efficiency, improved internal controls and improved public perception

Reduced costs via improved efficiencies and waste reduction

Achievement of strategic business goals by incorporating environmental issues into business management

Brand image reputation improvement through the certification, to demonstrate to the market that businesses are committed to take responsibility when it comes to protecting the environment

Engagement of employees due to an increased leadership involvement in environmental activities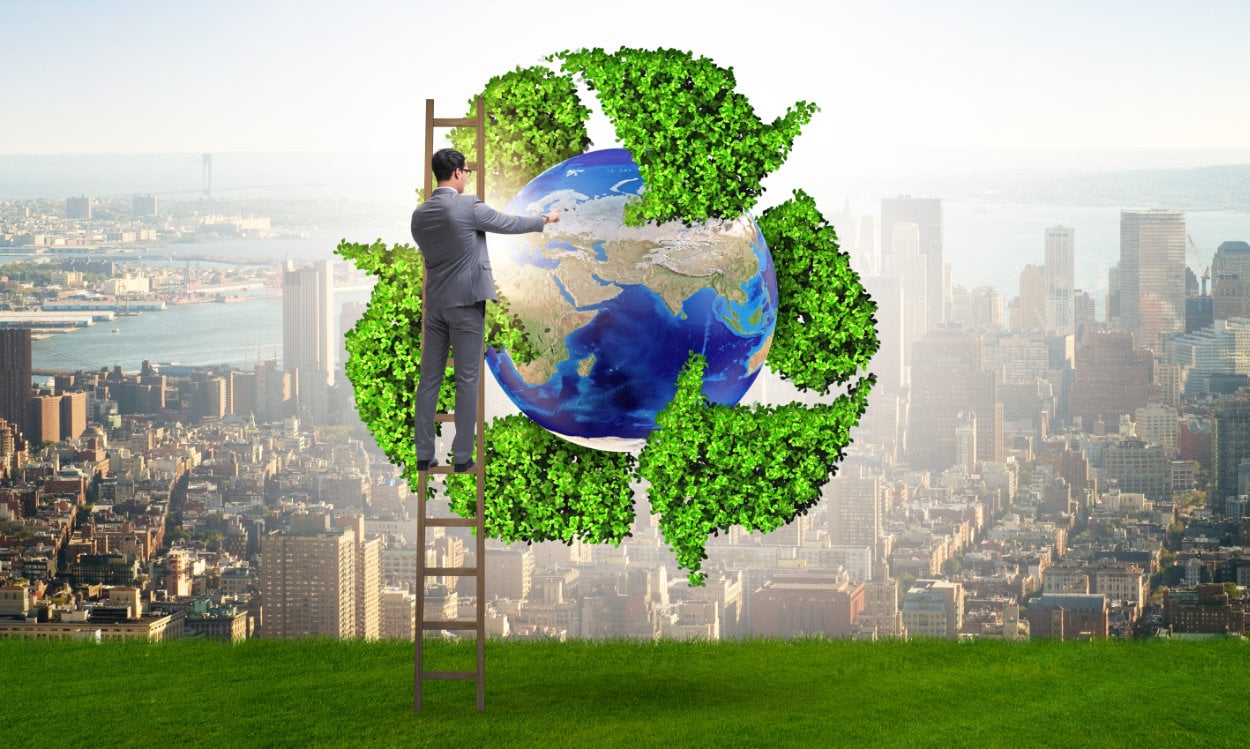 What are the ISO 14001:2015 Environmental Management System requirements?
The ISO 14001:2015 standard has 10 clauses, as detailed below:
Clauses 1 to 3 (Scope, Normative references, Terms and definitions)

outline the intended application of the standard and its terminology.

Clauses 4 to 10

provide the mandatory requirements for conformance with ISO 14001:2015. They are summarised below:
Clause 4: Context of the organisation – The organisation needs to determine its ability to achieve the intended outcomes of its Environmental Management System, and how related internal and external issues can affect these. Understanding and determining the needs and expectations of the business stakeholders and the scope of the management system is also required, along with how the management system will be implemented, maintained and continually improved.
Clause 5: Leadership – Top management needs to demonstrate commitment and support with respect to the Management System. This includes establishing an Environmental Policy and ensuring that roles, responsibilities, and authorities are clearly defined within the environmental context.
Clause 6: Planning – A risk and opportunity action plan should be put in place to ensure that the Environmental Management System can achieve its goals, which include meeting compliance obligations, preventing and reducing undesired effects, and encouraging continual improvement. There needs to be measurable and relevant ways to evaluate the effectiveness of the set environmental objectives.
Clause 7: Support – This clause addresses the requirements of resources, competence, awareness, communication and documentation. The organisation must ensure that relevant employees are consulted and communicated with about the policies and processes of the Environmental Management System, and that they understand their role in contributing to the success of the Management System.
Clause 8: Operation – The business must establish, implement, control and maintain required processes, with consideration of the environmental life cycle stages, including emergency preparedness and response plans. The organisation needs to keep documentation for all processes, to ensure they have been carried out as planned.
Clause 9: Performance evaluation – The organisation must outline how they will monitor, measure, analyse and evaluate the Environmental Management System's performance, including their compliance obligations. This also needs to include plans for regular internal audits, as well as regular top management reviews, to ensure the ongoing effectiveness, suitability and adequacy of the Management System.
Clause 10: Improvement – The business has to continually improve the suitability, adequacy and effectiveness of its Environmental Management System by identifying opportunities for improvement, and implementing corrective actions.
What is the ISO 14000 Family of Standards?
The ISO 14000 Family of Standards is the set of standards related to Environmental Management that was developed by ISO to help businesses reduce their impact on the environment.
The core standard of the ISO 14000 Family of Standards is ISO 14001:2015, but there are also other standards to help businesses implement, evaluate, and improve their Environmental Management System. We've listed the six most common ones below, which are applicable to the majority of businesses looking to implement an Environmental Management System:
Your business can only achieve certification to ISO 14001:2015. The other standards in the family are supporting guidelines for the implementation of the ISO 14001:2015 Standard. Therefore, there is no certification to achieve for these.
Where to start with implementing the requirements of ISO 14001:2015?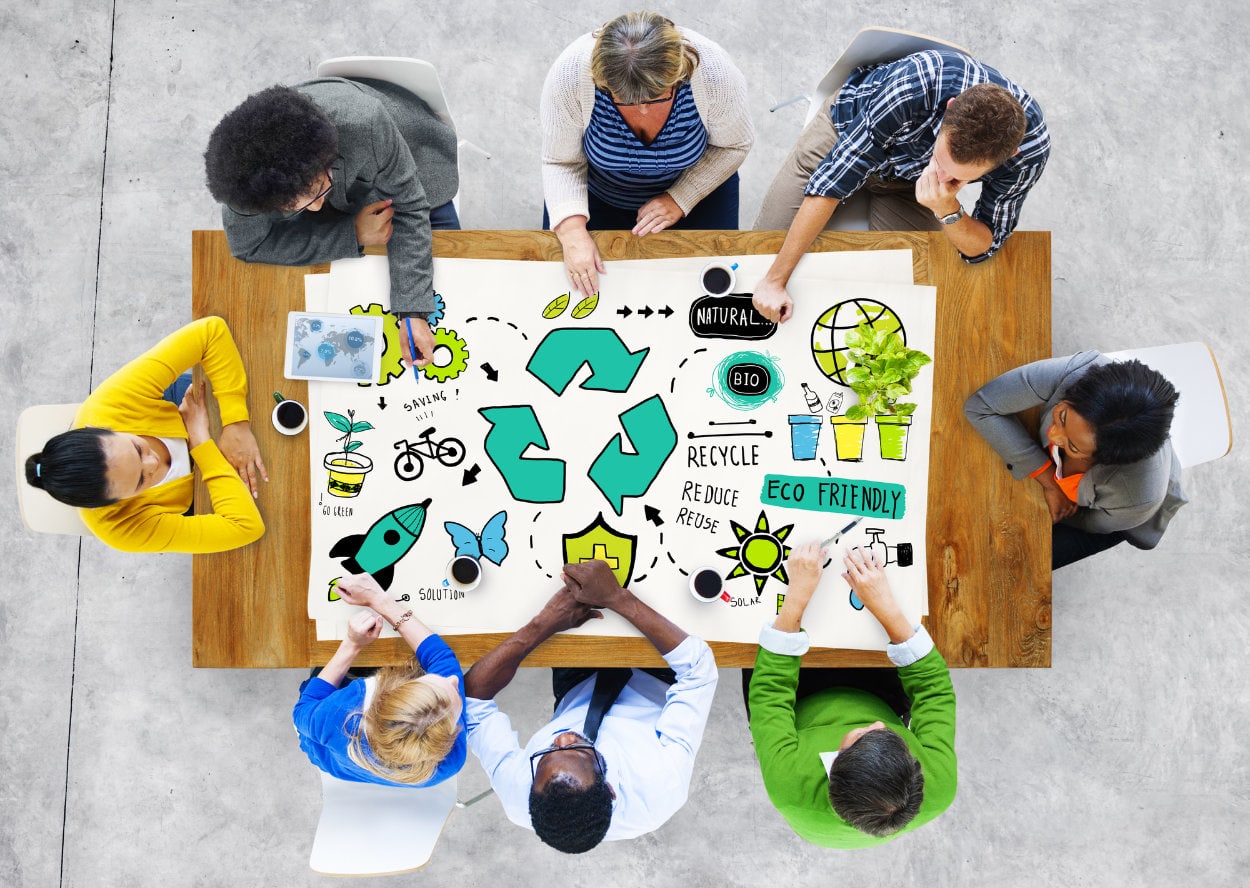 ISO 14001:2015 is a powerful framework for businesses with today's growing green culture, and interpreting the requirements and implementing the standard into your organisation can be challenging. Getting help from professional ISO Management System Consultants is one of the best approaches a business can take, resulting in an effectively customised and implemented Management System that will be beneficial for the business.
Even if an organisation decides to implement the requirements of the standard by itself, or with the help from a professional consultant, the business should have a copy of the ISO 14001:2015 document, so the team can get familiar with the requirements and intent of the standard.
Varying factors, such as the size of the organisation, the complexity of its operations, and the current systems that are in place, will impact the costs and timeframes when implementing an Environmental Management System. Once the Management System has been successfully implemented, the business can go for the Certification Audits with an Accredited Conformity Assessment Body (read more about the certification process here).
It's also important to note that Internal Audits of the Management System are a requirement prior to the Certification Audits. If the business decides to go with internal resources to conduct these Internal Audits, the ISO Standards require that the auditor is deemed competent to do so. You'll need to qualify your team to conduct your Management System Internal Audits.
Our
Management System Internal Auditor Training
is a practical eLearning course that teaches how to conduct effective Internal Audits in accordance with the main ISO Management System Standards, including ISO 14001:2015. You will achieve an Internationally Recognised Certification, and can also achieve a Certificate of Competency. Click
here
to learn more, or give us a call on
1300 614 897
for more information.
References
Brooke has a strong passion for marketing and is responsible for all our communication with our audience. She creates the content you see on our social media channels, and also works on the content on our website and blogs.
All information on this blog site is for informational purposes only. As this information is based on our professional experience, opinion, and knowledge, we make no representations as to the suitability of this information for your individual business circumstances. Especiality Pty Ltd trading as ICExperts Academy and all related businesses and brands will not be liable for any errors, omissions, legal disputes or any damage arising from its display or use. All information is provided as is, with no warranties and confers no rights.
We will not be responsible for any material that is found at the end of links that we may post on this blog site. The advice, ideas, and strategies should never be used without first assessing your own personal business situation or seeking professional and/or legal advice. Information may also change from time to time to suit industry and business needs, requirements and trends.
Brooke has a strong passion for marketing and is responsible for all our communication with our audience. She creates the content you see on our social media channels, and also works on the content on our website and blogs.